A Guide to Overseas Supply Chain Repatriation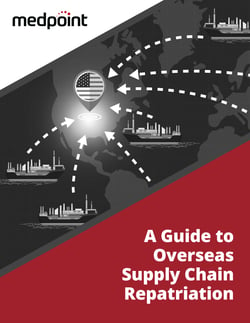 This guide shows how to reduce risk in supply chains and ensure continuity of access to supplies, components and finished goods in the event of disruption due to any type of crisis . It will also focus on:
Supply chain disruption
Supply chain repatriation
Regulatory bandwidth
And more!
Fill out the form to download your free copy today!